Decorating Team Update - November 12, 2017
Team Members: Carol Farr, Karen Kemp, Kathy Maciejczak and June Sroka

Highlights - The Christmas decorating of the church on Saturday - December 2 at 10:00 am will remain as we have done in previous years with a few minor additions in order to enhance the decor. This is an all family event. We will have refreshments and Christmas music as well in order to keep it fun and festive.

We also briefly discussed a few ideas for future projects but will not act on anything else until after January. The Hospitality Team theme decorating of the tables in the commons has been going very well.

Where do we need prayer?
Please pray for the December 2 church decorating - that all goes well, that we have a good turn out and fun!

Missions Team Update - November 8, 2017
Team Members: Kerstin Westcott, Kira Courchaine, Carol Farr, Becky Mollet and Cindy Pelnar

Highlights - Our Missions Ministry Team is meeting monthly as we move forward with plans for our annual Christmas project for kids in need as well as a new service opportunity coming soon after the new year. We will provide more info as it becomes available - watch for updates!

There will be a change in the
Shoebox
recipients this
year. The focus will be mostly
K-5th grade children in the DePere area. God orchestrated this change smoothly and beautifully. More details on the Shoeboxes on the tables to the right of the auditorium.
Where do we need prayer?
Please pray for our team as we continue our study of the book of Acts.

Please also pray for wisdom and understanding as we move toward a new service mission opportunity that is being planned for in the new year.


NCD Team Update – October 12, 2017
Team Members: Gary Farr, Susan Lucius, Pastor Terry, Kerstin Westcott

Highlights - Discussed strategic items in improving the weaker areas found in the recent health assessment. A couple of items that were implemented/are being implemented:
Name tags updated and those serving asked to wear them.

Training session for those who are serving. A video will be available very soon for those who could not attend.

Introduction of team leaders at the Sunday service so people know who to connect with.

Where do we need prayer?
Pray for the next NCD Health Team meeting.

Pray for Holy Spirit's presence and leading through this time of planning, and His peace as we identify next steps.

Pray for wisdom, discernment, equipping, courage and faith.

Elder Team Update – Summer 2017
The transition to our new Elder Team this summer has been going well as we prepare to be fully functioning by fall.

Team Members
Pastor Terry

Becky Mollet

Gary Farr
Highlights
Established guidelines for Elder meetings

Developed a training plan for Elders in 2017-18

Prepared the Elder budget for 2017-18

Created a family prayer focus for each meeting
Where do we need prayer?
Annual meeting preparations

Finalizing he Oakbrook budget

Wisdom and discernment as we serve together as a team of Elders
Oakbrook Family Picnic

Check out the pictures from our recent Oakbrook family picnic. Great food, fun and family time.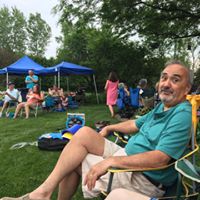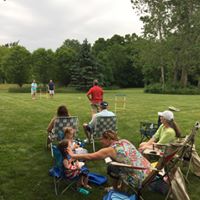 Serving Opportunities
We have many great ways for you to get connected at Oakbrook. One way is through our serving opportunities. You can meet others that enjoy doing some of the same things you do and at the same time, you can serve others that attend Oakbrook.

Here are a few areas you might want to consider:
Ushering - hand out programs, collect Love Gifts, assist with seating

Media - coordinate running the slides during the Sunday service

Sound - adjust the volume and when microphones are turned on and off

Hospitality - make beverages and snacks for the Sunday service
If you are interested in trying out any of these or other serving opportunities, please contact the Oakbrook office. If you find the opportunity is a great fit for you, then you can stick with it. On the other hand, if it's not what you expected, no problem. Feel free to try something else.
News
---